Search Engine Optimization (SEO) is the name given to an activity that attempts to improve a website's search engine rankings.
This is accomplished by posting relevant and informative content followed by high-quality backlinks. That tells Google your content is authoritative and belongs in the #1 spot.  
Why Buy Professional SEO Services?
SEO is an investment into your company's future. If you achieve first page rankings on Google then you'll receive highly targeted organic traffic that has the potential to outperform any PPC campaign. An educated consumer often ignores the ad section of Google and goes straight to the organic results.
As you can see from this study above, 85% of clicks go to the organic section in Google. With 53% of the organic clicks going to the first link, 15% to the second, 9% to the third, and so on.

Think of SEO as a race. You and your competitors are racing to achieve the #1 rank in Google, except with this race there is no finish line. You have to catch up to whoever is currently in 1st place and then keep that pace up.
That's why SEO is never finished. There will always be competitors who want that #1 spot. In order to keep it, you have publish high-quality informative content and get authoritative sites to link to your website.
Our SEO Approach & Experience
Each SEO expert has a different approach. It's important to realize that SEO is NOT one-size-fits-all. There are certain guidelines to help achieve a first-page ranking, but the path taken can vary drastically between SEO experts.
Everything that Broadlink Media does is up to date with 2023 SEO guidelines. What this means is we utilize only White Hat ranking techniques. Since ranking techniques are constantly evolving we use terms like White Hat and Black Hat to recognize the type of technique.  < Click to get definitions.
We work close with you to determine your current needs and look for weaknesses in your digital marketing campaigns.
No off the shelf SEO packages here! We tailor our SEO efforts to best capture your target audience. Our focus is on unique high-quality informative content, both on-site and through key PR opportunities online.
SEO is not only website rankings anymore, it has evolved into affecting every aspect of your marketing efforts. We work to link together your social media platforms, web presence, and customer satisfaction.
Search Engine Optimization Process

Google Analytics and Search Console
Our first step is to ensure your Google Analytics and Search Console accounts are set up correctly to capture and analyze web data. This will involve tasks such as setting up filters that measure page-specific metrics, bounce rates, internal site searches, mobile traffic, demographic & geological tracking, and your overall organic traffic over time.
Keyword Research & Opportunity Analysis
Keyword research is the most important element for on-page optimization. This should be a universal statement among all SEO professionals but oftentimes this is hurried and overlooked. Some SEO companies just want to start getting backlinks and writing content without a structure in mind. This will oftentimes result in poor results. 
As a business owner, you will have some idea of the keywords you want to target but no idea of the search volume for specific keywords.
We use advanced software (LongTailPro) to help determine what keywords we should target. There are many metrics to look over and requires hours of critical thinking and experience to create a comprehensive keyword portfolio to target.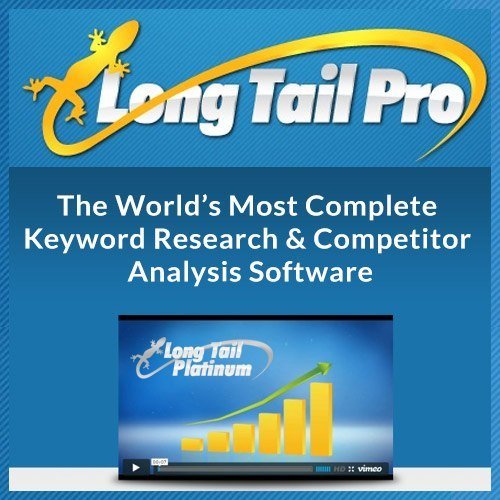 A technical audit is our starting point for on-page SEO. We must be confident that our work has a foundation to build upon. For example, we need to establish how accessible/crawlable your website is to search engines (Robots.txt file & XML Sitemaps). We will deliver a technical plan by documenting all of our findings, and how we will address them.
We will conduct a SWAT analysis (Strengths, Weaknesses, Opportunities, and Threats) to determine our page development process.

We will identify "quick fixes" that we will implement immediately.

We will discuss the need for any additional resources that will be scheduled into your campaign.
Creating backlinks are still a major ranking factor in 2023, we will touch upon that later. In this section, we are referring to interlinking. IE: linking one page on your website, to another page on your website.

We will conduct an extensive analysis of your existing link profile to develop a natural linking strategy that will drive your SEO in the right direction.
Next, we will develop a sales funnel for your products or services. If a visitor lands on your homepage, we want to direct them to your service page by interlinks on your homepage. Then we either send them to a custom sales page or your contact page to initiate a conversion.
Finally, we will identify any weaknesses in your link profile to determine if you have been affected by any previous Google algorithm changes such as Panda, Penguin, or Hummingbird updates.
If you read some articles about SEO lately then you've realized that content is king in 2023. Google is moving toward semantic search results rather than exact match keywords. What this means is SEO is not about packing your page with a ton of keywords but rather creating content that is useful to your visitors.
We will perform a full content analysis of your current pages to determine the best course of action to increase traffic for that page. This is done by creating long, informative, and useful content for your viewers. Using videos, pictures, info-graphs, and other various media files show Google that you are supplying your viewers with a ton of useful information!
Remember, Google is a business and the searcher is their customer. They want to keep their customers happy by supplying them with the best information possible. They are working hard with algorithm updates so that 1st-page rankings are packed with useful information, not stuffed with keywords that give no value to the visitor.
If you have used an SEO company in the past and they stuffed your pages content with a ton of keywords then you run the risk of getting penalized. SEO is one of the few industries in which using a 2017 ranking technique in 2023 will get you penalized.
Understanding what works best for your competitors can reveal shortcomings and missed opportunities with your website. We will analyze top ranking company's for your targeted keyword to determine why they have a competitor's advantage over the rest. Then, we will incorporate the best features into your newly designed website.
Understanding your target audience is not only key to content marketing but running any business. It's impossible to write engaging high-quality content without having a thorough understanding of who you're creating the content for. We will establish a clear target audience by analyzing your Google Analytics, persona development, and social media followers to understand your audience's motivations.
Backlink building is still the most significant factor in search engine rankings in 2023. If your website has multiple high-quality authoritative websites linking to your site, it shows Google you have authority in your niche which results in better rankings.
In 2023 you want to exclusively target HIGH-QUALITY BACKLINKS ONLY!

SEO HISTORY LESSON: Back in 2014 it wasn't about quality, it was about quantity. SEO "experts" used software to get tens of thousands of backlinks with a single click. Fast forward a few years and Google realized that people were manipulating the search engine rankings by getting massive amounts of low-quality spammy backlinks.

Google's solution to correcting search manipulation was an algorithm change called "Panda Update." This wreaked havoc on unsuspecting business owners who hired a cheap SEO company to boost their rankings because more often than not these companies implemented black hat techniques.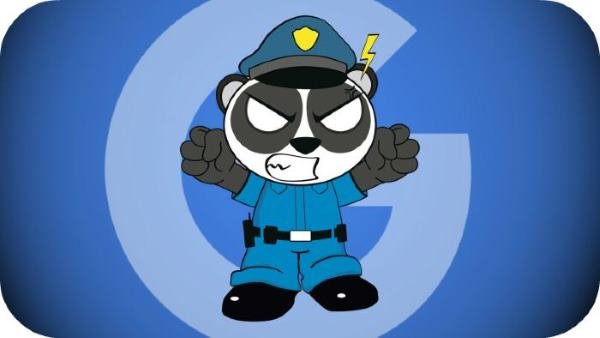 Broadlink Media only focuses on getting high quality backlinks. This isn't easy or else everyone would be doing it. We work to create high quality articles then distribute them to sites we want a backlink from.

Example: We are a digital marketing company, so for our backlinks we target blogs in our niche "Marketing, SEO, Business," then we contact the blog and ask if we can write an article for them. The article would be about a topic their viewers would be interested in reading, such as "Top 5 SEO Ranking Techniques in 2023" and then somewhere in that article mention our website Broadlinkmedia.com which in turn gets us a high quality backlink. This is one of the most effective ways to receive high quality backlinks in 2023.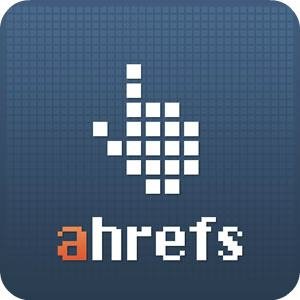 Another method is to search the keyword you want to rank for, input those top 10 websites into our powerful Ahrefs advanced account to analyze all of their backlink profiles, then find opportunities we missed. Those are just two of our techniques. I'm not going to list all our ranking strategies but we will go over them in person what exactly we will do to gain you backlinks.
Try to ask another SEO company which ranking methods they use and you will be quite surprised they won't tell you or give you a vague answer. Not with us! We treat you as our partner and share all our strategies because we use white hat link building techniques.
Negative SEO Attacks & Google Penalty Recovery
Negative SEO occurs when someone makes an attempt to lower your website's rankings in search engines. The most common type of a negative SEO attack is backlink based. Like previously mentioned Googles panda update penalized websites that had spammy, low quality backlinks. Now, unscrupulous people would use the software that helped them in 2014, to harm their competitors in 2023 by sending low quality backlinks to their site.
If you have been hit with a Google penalty and your website has disappeared from the search engine rankings don't panic like this guy! We have dealt with penalties before and have a high success rate of website recovery.

Broadlink Media uses Ahrefs, SEMrush, and Majestic to analyze your backlink profile to confirm a negative SEO attack and then take measure accordingly to disavow the low quality backlinks. This is a very time consuming process because we have to sort through tens of thousands of backlinks to weed out the good from the bad.
Factors that contribute to a Google penalization are:
Keyword anchor text abuse

Keyword Stuffed Content

Duplicate Content




Private Blog Networks



Hidden Links


Content Stealing
Spun Content

Comment Spam

Robot.txt Issues

Excessive Reciprocal Links

Overusing H1 Tags


Prominent Ads
Beware of quick fixes. Don't employ anyone who claims they have a magical foolproof technique to get you on the 1st page of Google. In 2023 the only way to rank a website is to put in groundwork over time.
If you would like a risk assessment of your current website we will perform a backlink audit, highlight any issues, and recommended preventative actions where necessary.
BroadLink Media will ensure your potential customer's questions are answered by monitoring your social media profiles, web directories, and review platforms. We will also respond appropriately to negative feedback in a way that won't deter future customers if they find it.
We realize that most people only leave feedback when they are dissatisfied with a product or service so we will work with you to develop a strategy to persuade your happy customers to take the time to leave you feedback. This will raise your overall ratings and bury bad reviews.
We all can agree no one just picks up a financial portfolio analysis and knows exactly what everything means. The same can be said about our industry. We realize that sending a technical report with SEO jargon isn't the best approach because some metrics need a deep understanding of web analytics.
Tasks Completed – We report website changes, built backlinks, or implemented redirects.

Keyword Progress – We report your targeted keywords progress throughout search engines.

Impact on Traffic – We report organic traffic levels to your website.
I hope this gave you a better understanding of search engine optimization and the process experts have to undergo in order to boost your website's rank in Google, Bing, and Yahoo. SEO is not just one-and-done. There's no magical software to get you ranked #1 on Google. It takes hard work, determination, and critical thinking to shine above the rest.
Whichever SEO company you choose try to determine their morality. Your instincts can usually spot a shady character. Given the opportunity, an SEO professional has complete power over your brand. Don't gamble with your online presence by hiring a cheap inexperienced SEO company.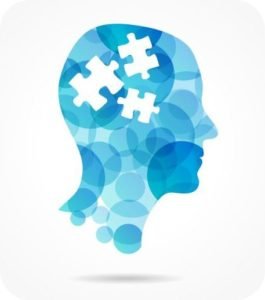 Search engine optimization doesn't have to be a mysterious magically process, ask the company what strategies they use to rank your website if you don't like their answers get second opinions from other SEO Companies in st. Petersburg FL.
We would love to just post a price for our services but it's not that easy. Each niche will require a different approach. If your industry is highly competitive it will, of course, cost more because your competitors will most likely be doing search optimization as well. For a ballpark reference, it will cost between $1,000-$2,500/mo. This is an investment where you can reap the rewards for years to come.
If you would like a free website audit and competitor analysis give us a call at (813)467-7781 or use the contact form to the right.